Merry Christmas and Happy New Year! 2022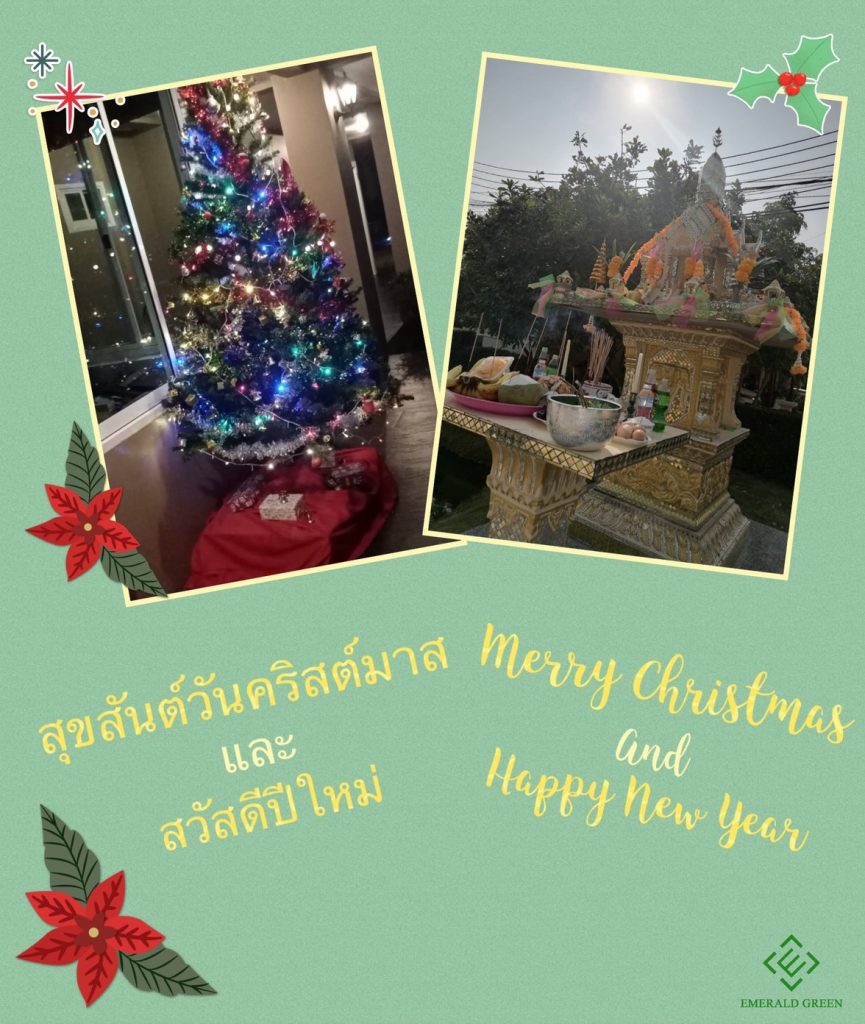 Dear All Members and residents,

The Juristic Person want to wish you all a Merry Christmas and a Happy New Year!
All the best wishes and good blessings for 2022!

Note: the office will be closed on 31 December 2021 – 3 January 2022.

Have a nice day!

Kind regards,
Juristic Person


เรียน สมาชิกและผู้อยู่อาศัยทุกท่าน

นิติบุคคลฯ ขออวยพรให้ทุกท่าน  สุขสันต์วันคริสต์มาสและสวัสดีปีใหม่!
ด้วยความปรารถนาดีและคำอวยพรที่ดีสำหรับปี 2022!

หมายเหตุ: สำนักงานจะปิดให้บริการในวันที่ 31 ธันวาคม 2564 – 3 มกราคม 2565

ขอให้เป็นวันที่ดี!
ขอแสดงความนับถือ, 
นิติบุคคลหมู้บ้านจัดสรร เอ็มเมอรัล กรีน